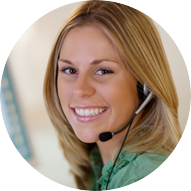 If you are a busy real estate agent or broker working long hours, it's time for you to start leveraging your time more efficiently. Get away from your busy day-to-day tasks that are consuming all of your time. This way you can do what you do best, sell real estate. We'll take care of the rest!
For as little as $250/month our Virtual Assistant tasks can include:
Data Entry
Email Responding
Article Marketing
Social Media Posts
Blogging
Website Updates
... and More!
Entry Level Plan $250/month - part time employee
1 hour per day - Monday - Friday
Part time assistance to help with personal tasks, data entry, research, website updates, social media, and more!
Executive Broker Plan
 $995/month - full time employee
8 hours a day
1 Dedicated Virtual Assistant
Designated local area code number
Staff Tracking System
Virtual Assistance helps me focus on selling real estate while my VA takes care of my busy work! Its a winning solution!
Get Started!