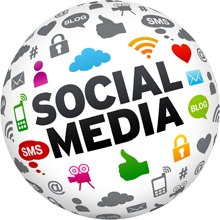 For a one time charge of $149.95 our professional designers can create a social media brand catered to your unique look and feel for your business. We will set you up on Google+ and Facebook® providing you with a well branded page for all your business needs. This will include a background image to match your Intagent website and professional homepage photo. Our staff will then guide you to the relevent areas on how to get started on social media marketing!
Looking for extra assistance?
Would you like someone to do your daily blogging and social media work? Maybe edit your website as well? We all understand that creating a social media presence can take time and patience. If you are a busy real estate professional and want someone to take care of social media for you, we offer packages starting at just $199/month with our Virtual Assistance Team!
Go Virtual!
Let INTAGENT build you a solid Social Media presence built specifically to your own unique style and brand at a competitive low price!
Get Started!