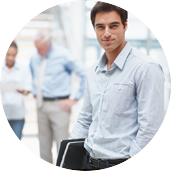 Many companies charge more for a realtor web site. They charge more for allowing you to control your agent profiles, more for allowing agents to upload listings to your website, more for advanced features like CRM and drip emails - Not with Intagent.
Here we give you one rock solid realtor websites that are loaded with everything you could desire at one low monthly rate. Intagent does not do hidden charges and we give you our promise to keep it that way.
Intagent continually researches and develops new tools so that you can be sure with our realtor website templates you'll have the most advanced marketing machine in the business.
We have tools to make keeping contact and reaching out to your customers incredibly easy. We provide a feature rich drip email marketing system, a fully optimized client relationship manager, and localized data to keep your customers coming back. We strive to make sure that your real estate website is the go-to website for your unique area.
Intagent can give you the web tools needed to stay above the competition, provide you with lead capturing abilities, and work with you throughout your career. We offer affordable and professional tools & content, tailored to your unique style.