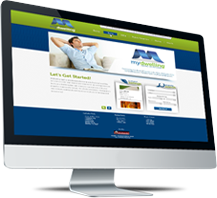 Give customers a recognizable style that shows off just how you do business. Intagent can provide all of your agents and brokers with a consistent brand whether that is through one website presence, or through 100s of websites for all of your agents and brokers to dominate your market.
Intagent offers deep discounted pricing on agent and broker websites for companies with four or more people. Contact us for discounts for your company today and give your agents and brokers additional added benefits for working on your team!
Contact Us
View Demos
Powerful Features for Your Company
At Intagent you get all of the powerful features in our powerful platform for one great low price. Here are some of the value-added features that come standard with all company websites, and what will give you the upper hand
Email Marketing Platform for your business emails.

Custom Form Generator for your unique needs.

Unlimited webpages and listings for all you can dream.

Local content and foreclosure data to dominate your market.
Whether you're a small company just starting out, or a company that has been in business for a while, our products can be a valuable asset for your business.