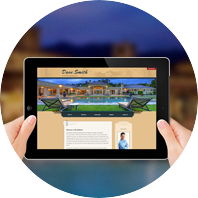 Intagent real estate websites will give you the flexibility to stand out from the crowd, and give you the dynamic tools to succeed! Our DesignPro series is a perfect solution for any real estate broker or agent. We provide a powerful feature-rich website to take advantage of online marketing, listing homes online, and customer relationship tools to keep your potential and active customers informed!
Keeping contact is easy
With Intagent, we have tools to make keeping contact and reaching out to your customers incredibly easy. We provide a feature rich drip email marketing system, a fully optimized client relationship manager, and localized data to keep your customers coming back. We strive to make sure that yours is the go-to real estate website for your unique area.
We offer affordable and professional content, tailored to your unique style. Starting a Real Estate Agent Website is easy, we can have you online in just 3 simple steps!
Read More